After our time at Bear Lake, everyone came back to our house to stay for the remainder of the reunion. It was a little crazy with 30+ people at our house at times, but we had such a great time laughing and playing together. The cousins all get along amazingly well for which I am so grateful for. We had a day at Seven Peaks, a trip to the Provo temple, movie night for the boys, pedicures and Red Mango night for the girls and a whole lot of delicious food.

Have you ever heard of an Eskimo Blanket? It's like a hand-held trampoline and they are so much fun! We gave all the kids, and even a couple adults a round on it.

No children were harmed in this event though these pictures make it look as though they could have been.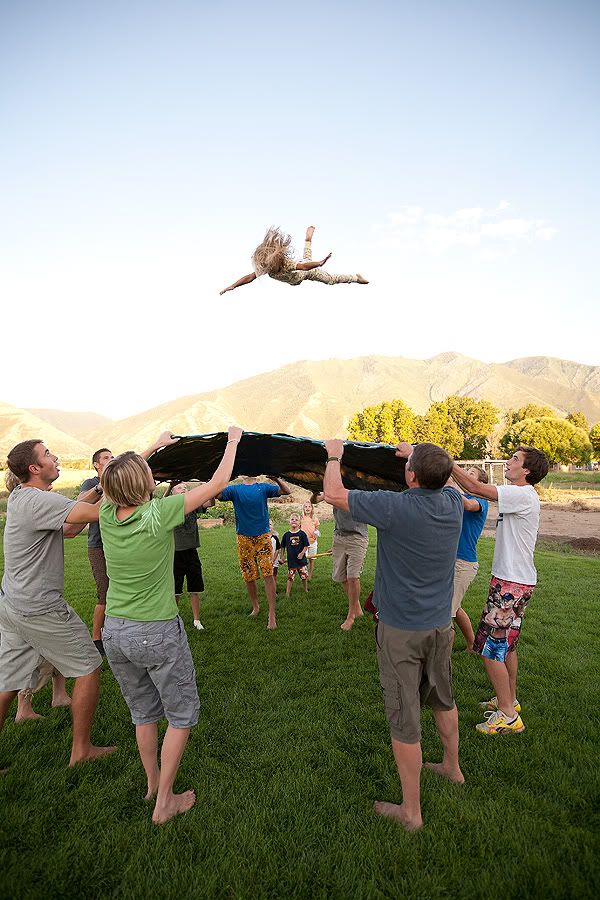 I'm certain Red Rover is the worst game ever invented. Someone always gets hurt.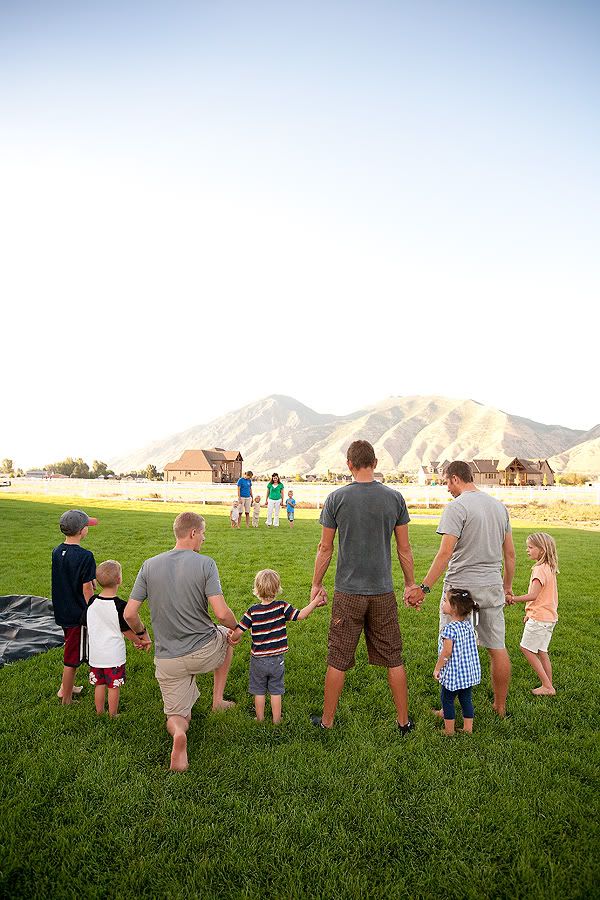 A couple of Ami (my mom) with Lucy and Thomas.