Most all of our days were spent out on the beach and on the boat. Sadly, I have no pictures of it, but Isaac skied for his first time! We were so proud of him. Thanks to my brother Matt, I do have a picture of Geoff throwing a flip on the wakeboard.



My little sister Laura's husband Jared brought these four wheelers to the beach. The boys had a great time skimboarding/surfing behind them, and the younger boys were in heaven riding them around on the sand. This is Geoff having a great ride.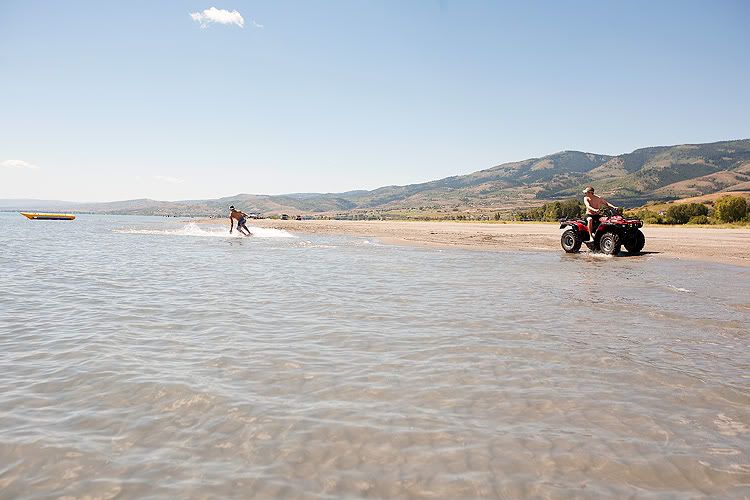 My brother Seth showing off his mad skills.




Isaac and Tyler going for a ride.




My little sister Laura and her husband. How cute is she just a week away from giving birth!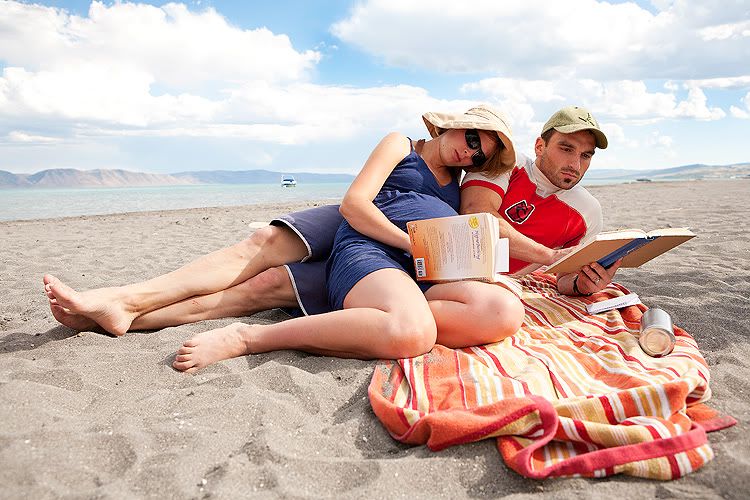 My niece Chloe enjoying a peach in the nude.




My grandparents came up for the day to bring our cousin Dean who was in town for the festivities. Lucy sure loves her Great Grandma Gina!




Lucy and Sofia.




Isaac and his cousin Alysee. They were inseparable the entire reunion.




My nephew Tommy. That child is so cute I forgave him for squeezing lip gloss all over my couch and flooding my bathroom. Which means he is very, very cute.




What do you do when the boat is out? Make Poppy (my dad) give you a ride!




This is where the kids could be found most of the time.




We played Minute to Win It one night and I nearly peed my pants while watching several family members move an Oreo from their forehead to their mouths using only facial muscles.




Sara was sure all her Tahitian dancing in college would pay off, but surprisingly, my mom won this one twice in a row!




Removing all the tissues from a box in under 30 seconds.