My best friend Amy's brother and family were in town a while ago and asked me to take some pictures of their growing family. I took pictures of the twins soon after they were born and I was so excited to see them again. All those kiddos you see below are miracle babies and each one couldn't be loved more. What a handsome family. I've decided that large dimples don't hurt either. Can I place an order for those the next time around?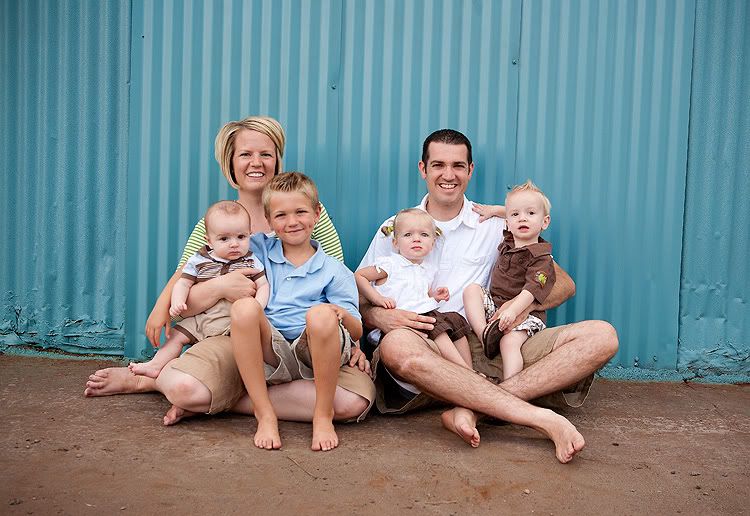 Behind the scenes of the above photo. Sometimes you have to be creative when a baby is more interested in eating the rocks on the ground then looking up. Thank you to my lovely assistant, their aunt, for sacrificing her lovely hairdo.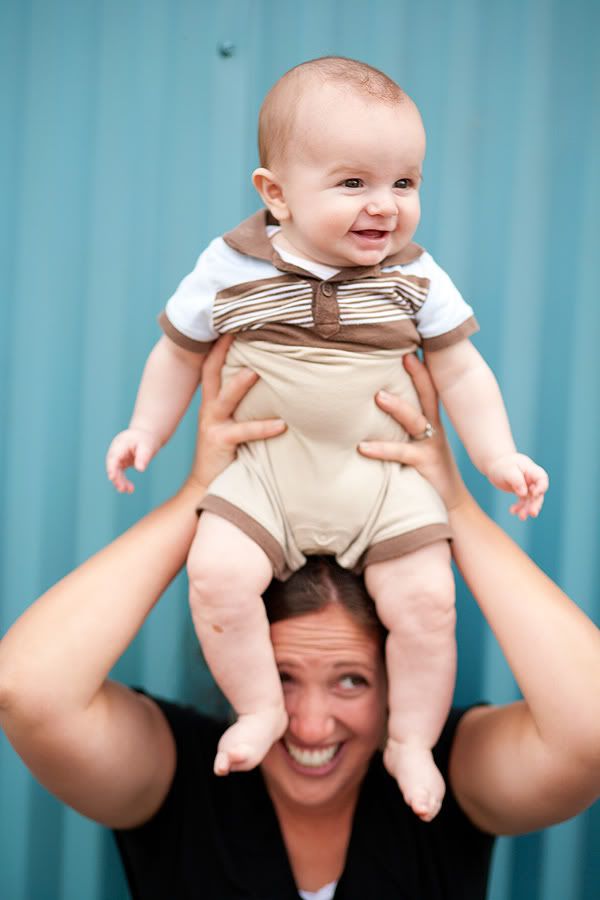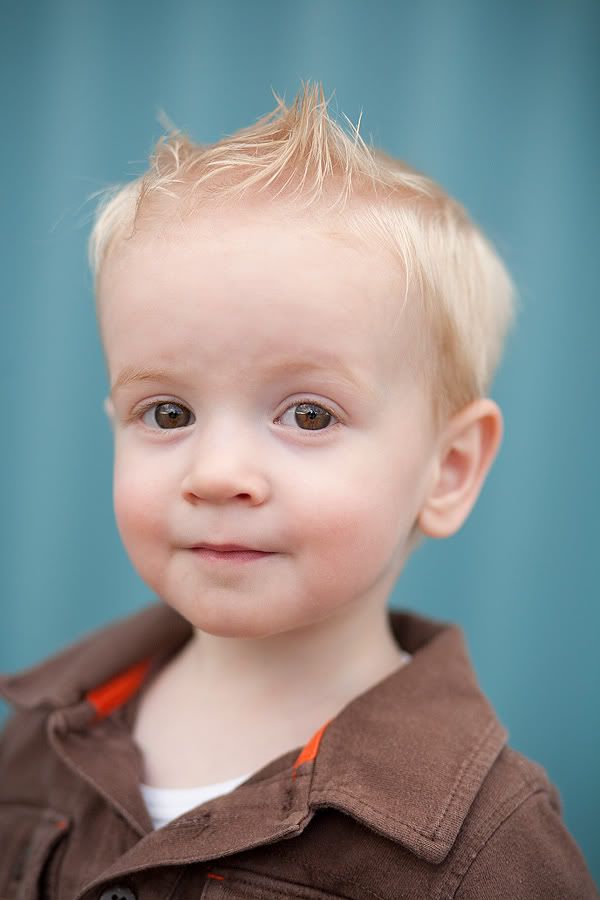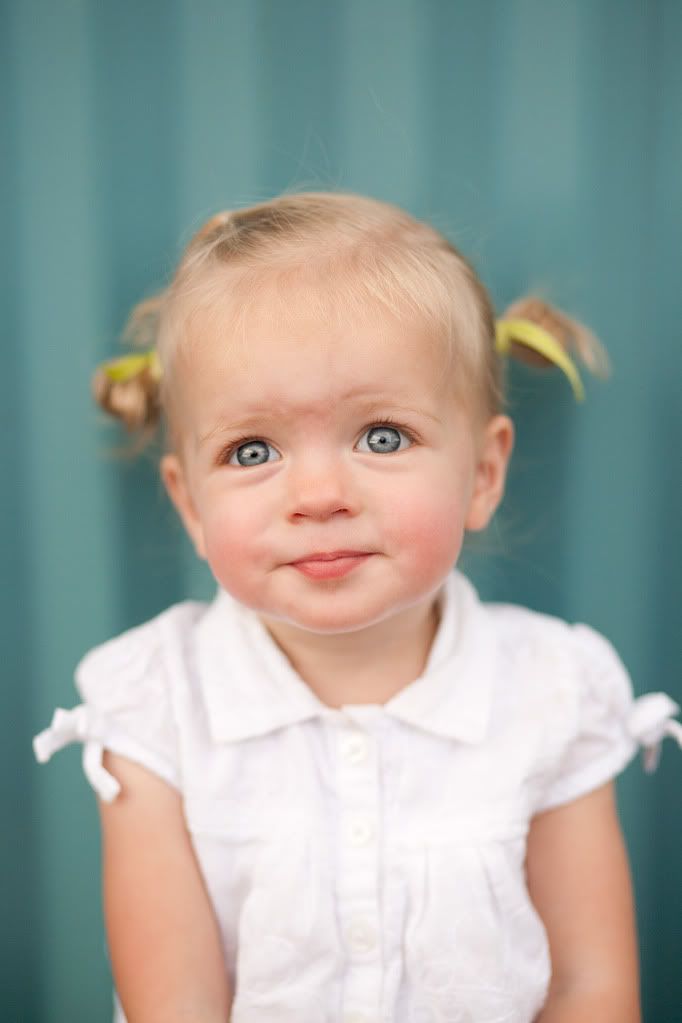 This picture is so them. Laurel giggling and Mark pulling a funny face to get us all the laugh. I love it.