...I had almost all my brothers and sisters with me.
Minus Luke and Sara and co, everyone was able to make it to
RDC
this year. RDC is a camp that my mom's great-grandma started, so it's been in the family for quite some time. Most of my brothers and sisters have worked there over the years as well and we went there a fair amount growing up, so it holds a special place in all of our hearts. I was so excited to see family whom I hadn't seen in a while (Laura just returned from her mission), hadn't met before (Sage, my sister Emily's baby), or wouldn't see for a while (Seth, Caroline and Tommy who are off to Ghana till December).
The weather was kind of crappy the first couple days, but thankfully the Olympics were on so we didn't get cabin fever too badly. The last days were gorgeous and sunny and we fit as much as we could possibly do in a day. I enjoyed lovely morning runs with my sister Laura, talks with my sister Emily, playing with nieces and nephews, kyaking, playing tennis, laying out, eating delicious food, laughing with Seth, and just reconnecting with everyone including my own little family.
There are loads of posts and I hope you wont hate me for it. My little brother Luke is away on his mission in Paris France and I'm hoping he will enjoy seeing the family.
*family photos taken after Matt and family had left unfortunately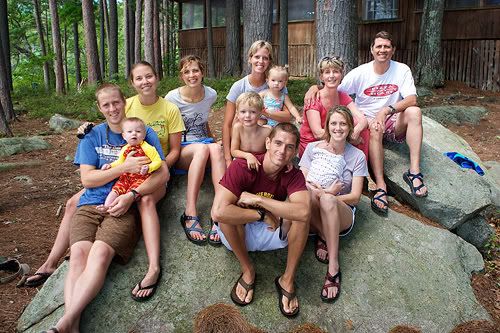 A near miracle getting all the kids to stay on this bench and look at us.




My kiddos.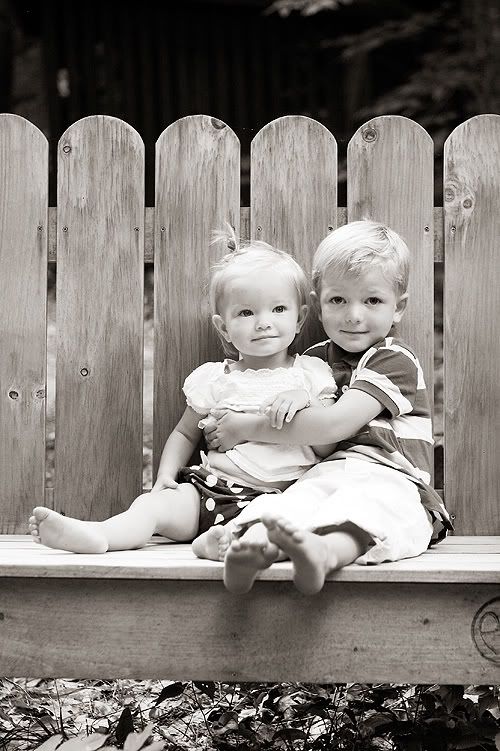 My sisters, minus Sara.