Geoff brought his slackline to camp and while Laura, Geoff and I were out kayaking one day, we spotted this perfect location for setting the line up over the water. Geoff and Seth had a great time and were pretty successful. Seth is really good at it, and out of spite, I will only post a picture of him falling. They had quite the crowd gathered.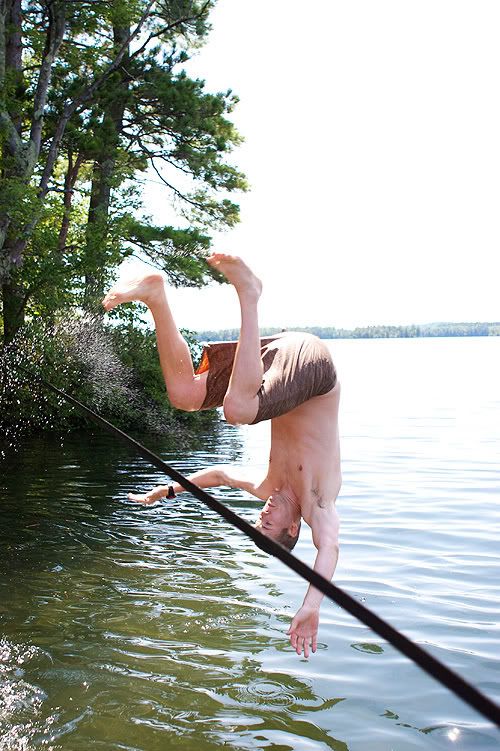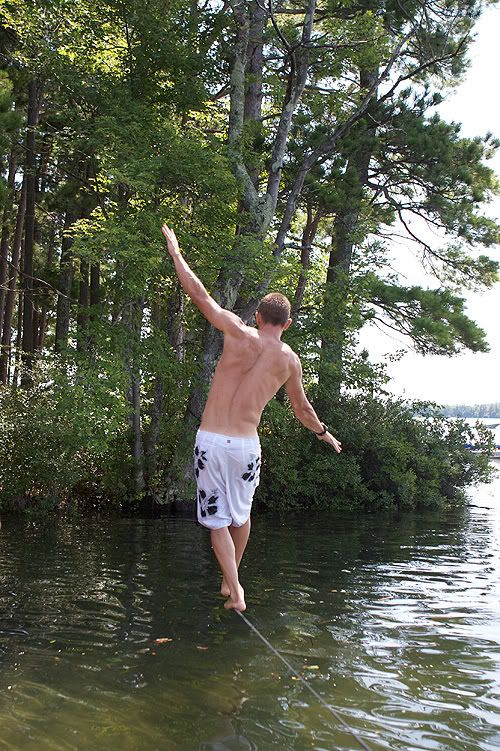 Sweet Lulu watching the activities.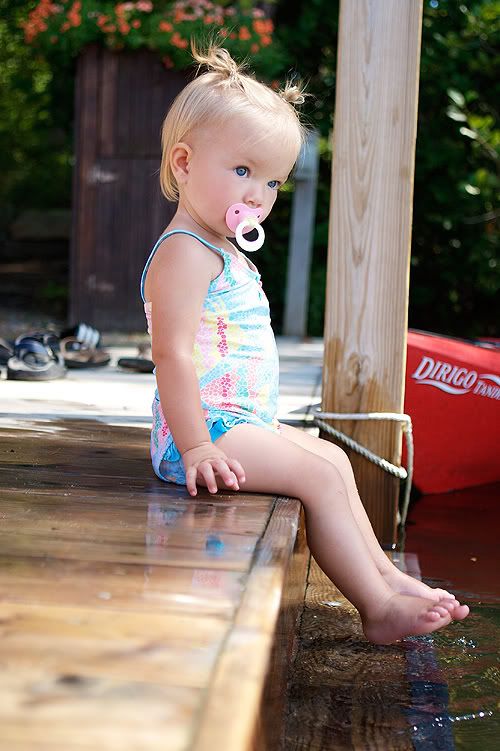 Even Isaac got in on the action!