We were thrilled to finally make it to Split. We got their early in the morning and while booking a room in a house, met a couple from Sweden. We ended up spending the next 2.5 day with them, and you would have though we'd been friends for ages. We absolutely loved their company and hope we will remain friends with them for a very long time. Unfortunately, the only picture we got someone to take of all of us was blurry. Boo.
We were only there briefly, but did got to the market and to Diocletian's Palace which truly blew my mind. I had no idea such a thing would be in Croatia!

"Diocletian's Palace is a building in Split in Croatia that was built by the emperor Diocletian at the turn of the fourth century AD. Diocletian built the massive palace for his retirement after abdicating on May 1, 305 AD. It lies in a bay on the south side of a short peninsula running out from the Dalmatian coast. This palace is today, with all the most important historical buildings, in the centre of the city of Split. Diocletian's Palace far transcends local importance because of its degree of preservation. The Palace is one of the most famous and complete architectural and cultural features on the Croatian Adriatic coast, and holds an outstanding place in Mediterranean, European and world heritage."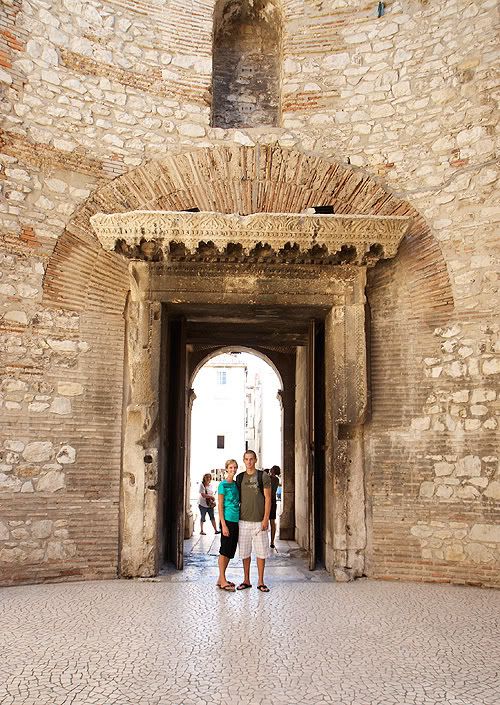 Yep, this is how they weigh produce at the markets. Wow.