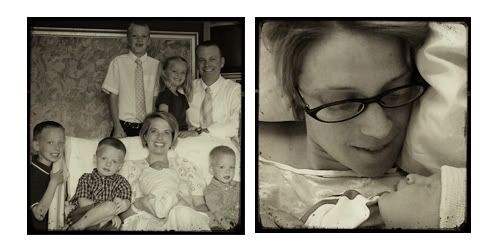 My sweet older sister Emily had her baby while I was away at camp. I was sad to miss being a part of her happiness on the actual day, but so happy that all went well. This is Emily and Ryan's first baby. I can't tell you how excited I am to see her in three weeks and get a camera on her!!
AND...did I mention that my eldest sister Sara also had a beautiful baby girl (Chloe Ruth) just a month ago? This is number six for her, but only her second girl. I'm anxiously planning a trip out to see her and the rest of her chillins.
AND if that wasn't enough happiness in one month, my little sister Laura just got home from her mission in Switzerland and Germany.
My cup runneth over!