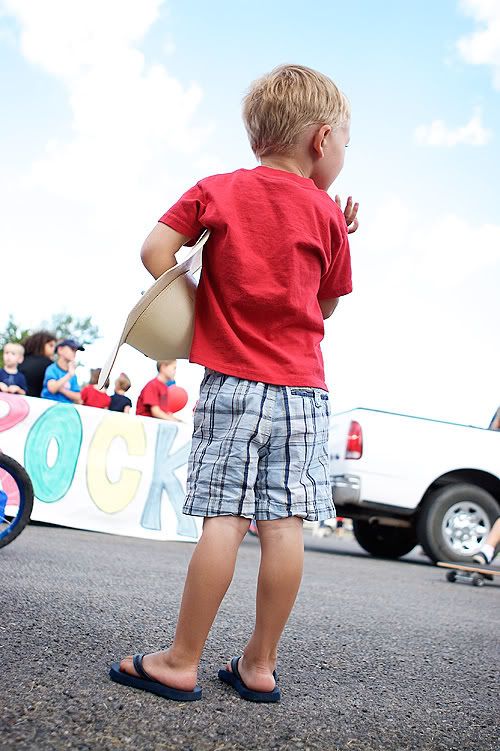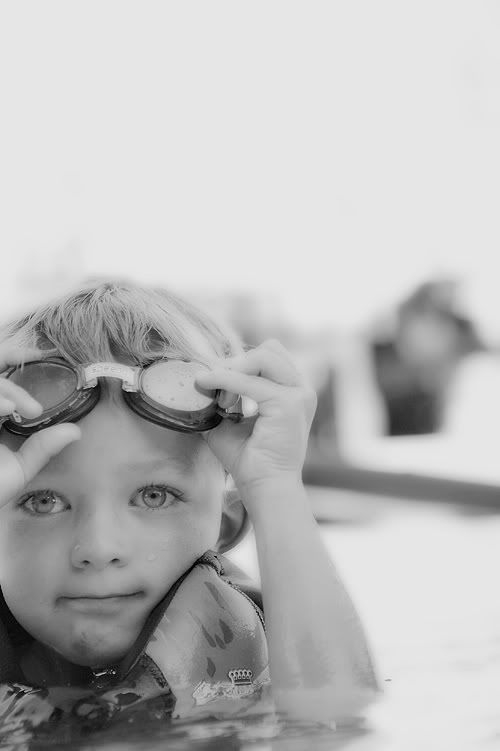 The day started out in a mad rush with Amy and kids to the Mapelton Parade. We ended up finding where it was ending so we were able to actually see most all of even though we were a half hour late. It was a really cute, small-town parade with most of the kids from the town being in the floats. It was blistering hot though, so after trying to brave the lines for a snowcone in the park afterwards, we opted for a line-less 7-11 for a Slurpee.
Elmo and Mickey were a huge hit. It's a good thing you can't see the guy in the Mickey Mouse outfit because he was probably staring at Isaac's ninja sword and thinking "what the?". And yes, Isaac must go everywhere with his cowboy hat. Gone are the blessed days when he let me choose his outfits for him.
We finished the day off at Jen's pool with lots of friends. We thoroughly enjoyed the water, friends and food! Thank you Jen!