I find a trip without kids to be something very necessary for me, not only to remind me why I love being a mom, but why I love my husband. Geoff had a conference in Orlando where he presented four papers, and since I didn't end up getting to accompany him to the Dominican Republic earlier this summer due to pregnancy, I jumped at the opportunity to make this my consolation vacation. And it was just that, a vacation! Nothing to clean, nothing to cook, no routines. Despite the fact that Geoff was presenting, we were able to spend the majority of our days together which was heavenly. We both finished off two books, spent a lot of time relaxing at the pool, ate delicious food, had a hugely successful trip to H&M, and enjoyed each others company. I am so lucky, nine years later, to still be madly in love with my husband. Geoff told me at some point during our time there how great it is to be married to his best friend. What a huge compliment. Our kids were well taken care of by generous family members which makes any vacation just that much more enjoyable and worry-free. We're happy to be reunited again and I'm so grateful for the much needed rejuvenation!

On our way to the pool.




Swoon.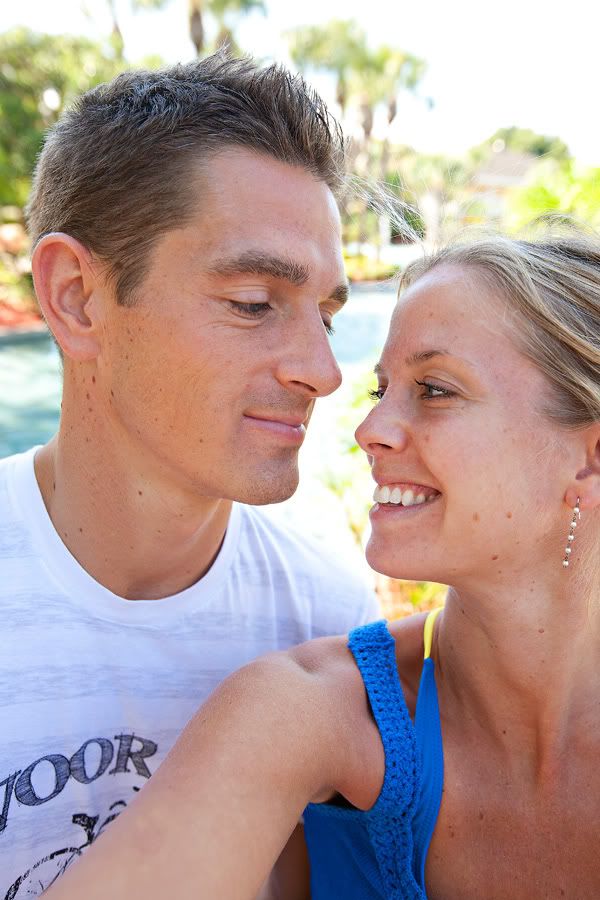 We took an Airboat tour through a lake there and it was really fun. It was an absolutely gorgeous day!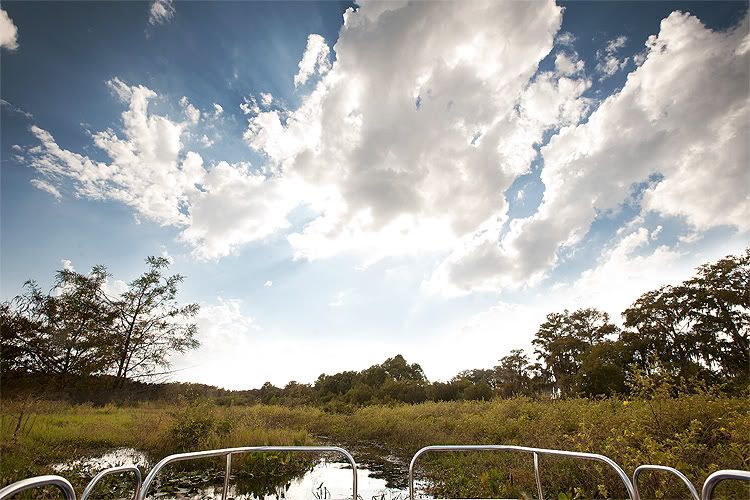 We saw two alligators, a couple alligator babies, a water snake (which I could have done without), and a turtle.




At one point we got stuck for about fifteen minutes on some swampy grass. I was a little nervous when the captain had us all get out on the front of the boat to shift the weight after having just told us that a mamma alligator was watching us since we were right by her nest.




Here's a picture of Geoff while off the side of the boat for all you weird people who think he doesn't smile.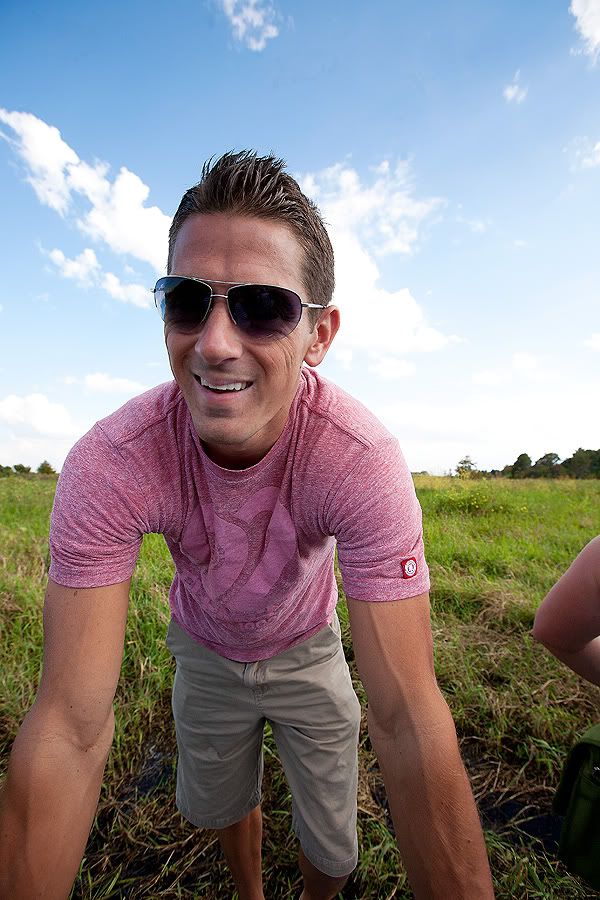 They guaranteed us a picture with a gator, so at the end of our tour they pulled this little baby out of a garbage bag, in a hot car, with electrical tape around it's mouth. Um, really?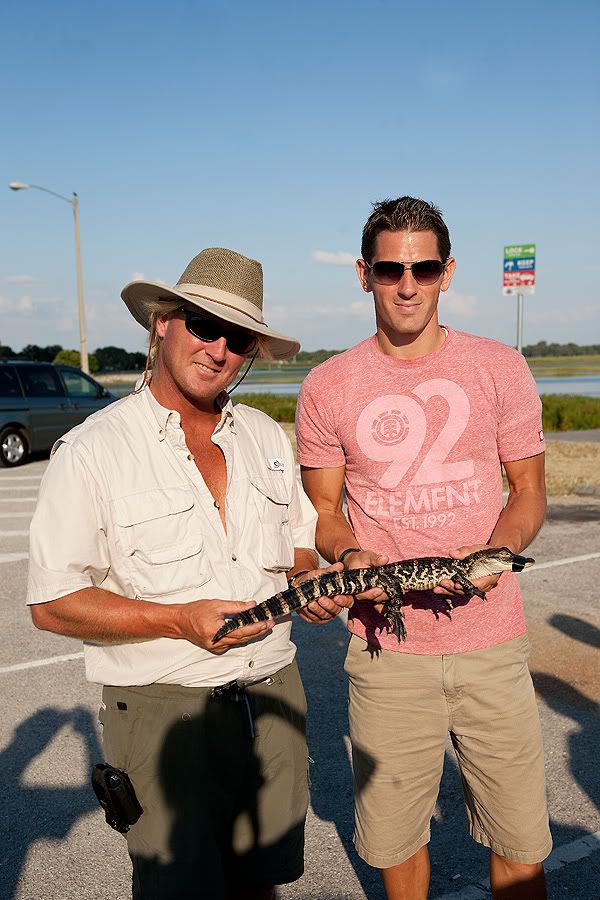 We spent a day at Hollywood Studios which was really fun. There are some really amazing shows there. We also went to "Arabian Nights" one of the nights which was the worst part of our trip. Really expensive, fairly lame show and gross food. We were totally suckered.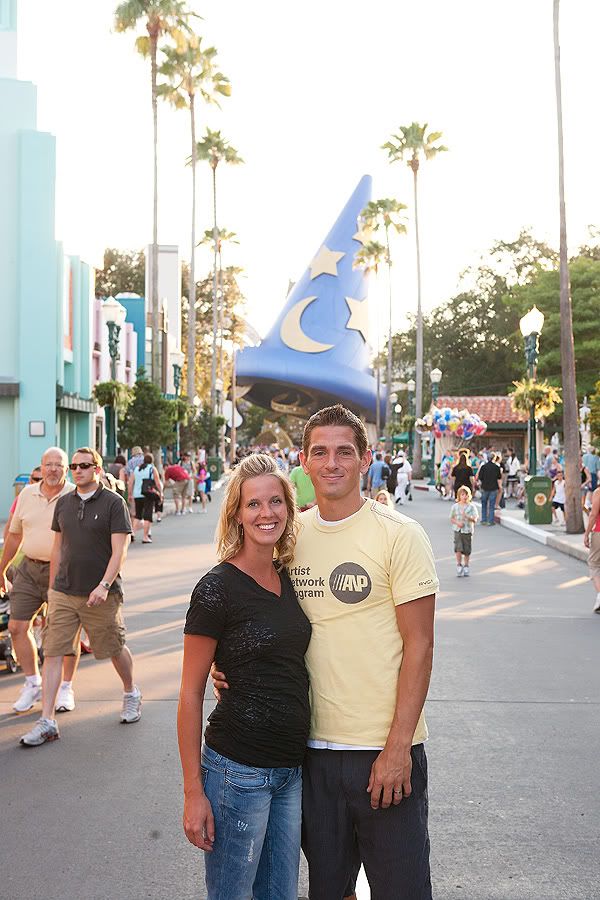 And there's the six month belly for my sisters who keep asking. I'll have to take a more belly-focused one in the near future. I'm feeling great, getting bigger (though mostly in my face, what is with that???), and loving feeling this little lady moving around.