Soccer and I have a special relationship. I love it and wish I could be better at it. If my doctor would let me do anything that involved some sweat, I'd be playing now. But for now, I will have to live my love through my son. Geoff is coaching his soccer team and it's been such a fun thing to watch both of them out there. Isaac is dang good if I do say so myself. Must get it from his mommy...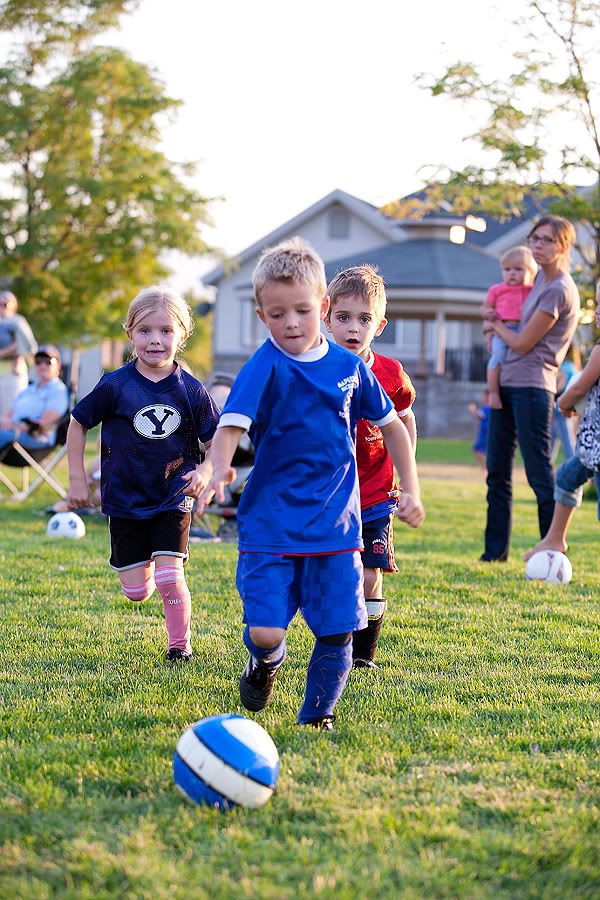 And this is what happens when he's off the field. Tackling his buddy Brooke, who is really, really good. I see big things in the future for this girl.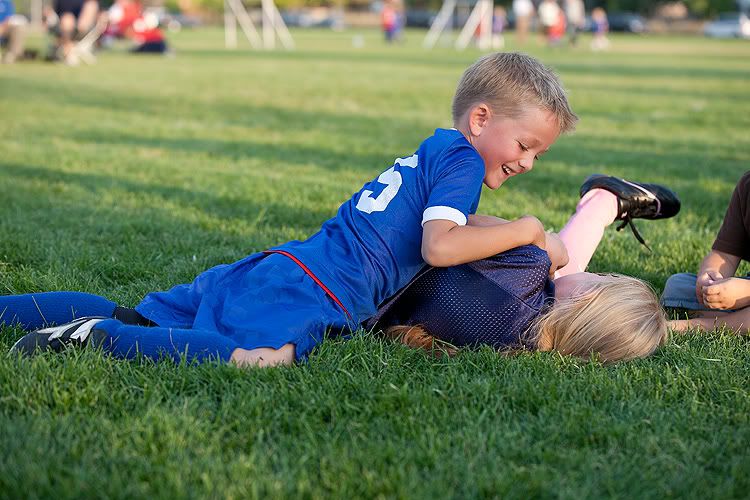 We had a wonderful visit last weekend from my sister Sara and her daughter, Alysee. The tradition in their family is to take their child to General Conference when they turn eight. On Friday, I noticed they were cutting down the alfalfa field across from our house. I grabbed the girls and got some quick shots of Alysee, all while the tractor was going back and forth, I'm sure they were wondering what the devil we were doing.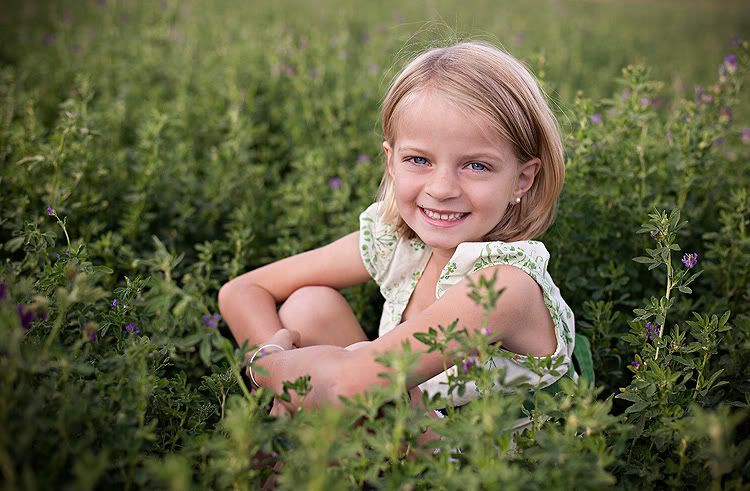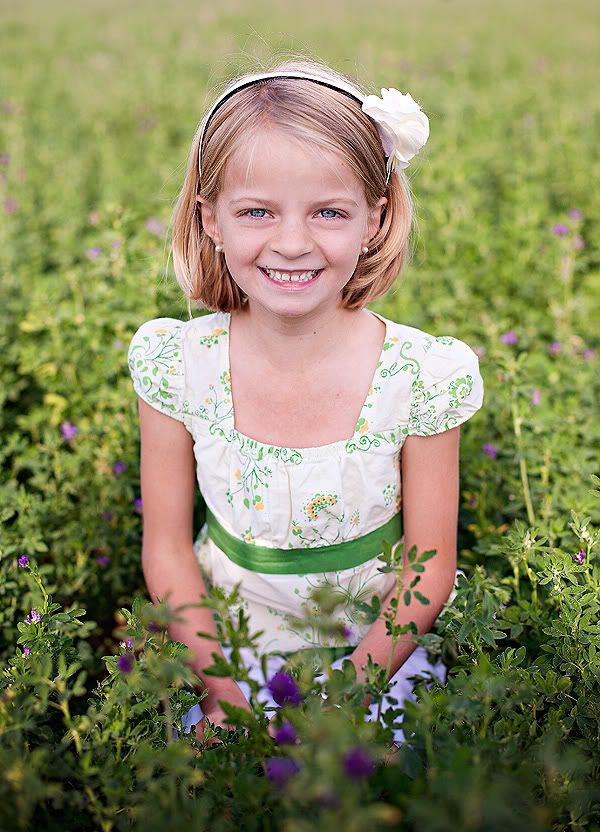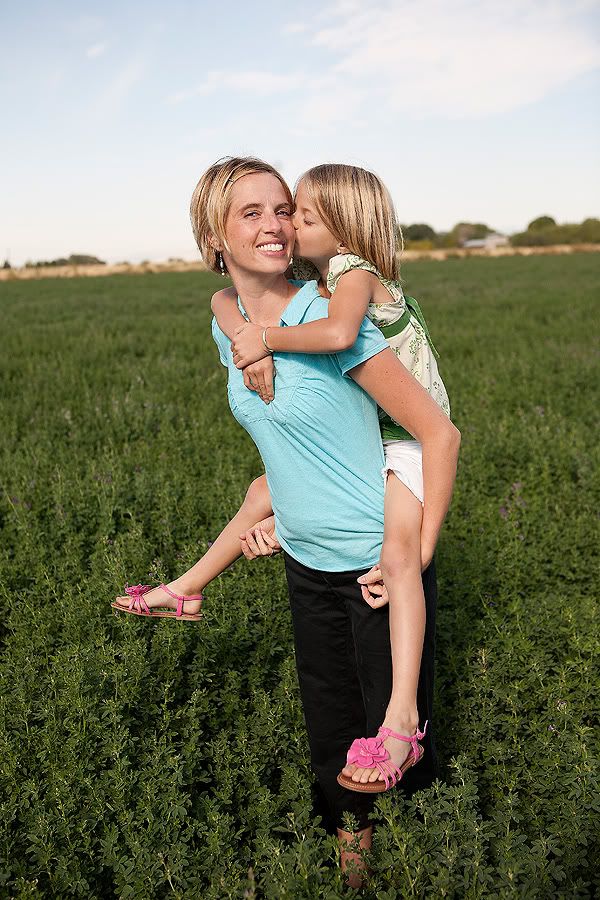 Sara and I rounded off a lovely visit by having a girl night out at the Provo Rooftop Concert of Lower Lights. I can safely say that I am OBSESSED, which is a weird thing to be of a hymn revival, but I'm telling you people, they are amazing and it was one of the funnest concerts I've been to in a while. I may also have acquired the nickname "Shimmy Girl" on that fateful night. I've still got it.