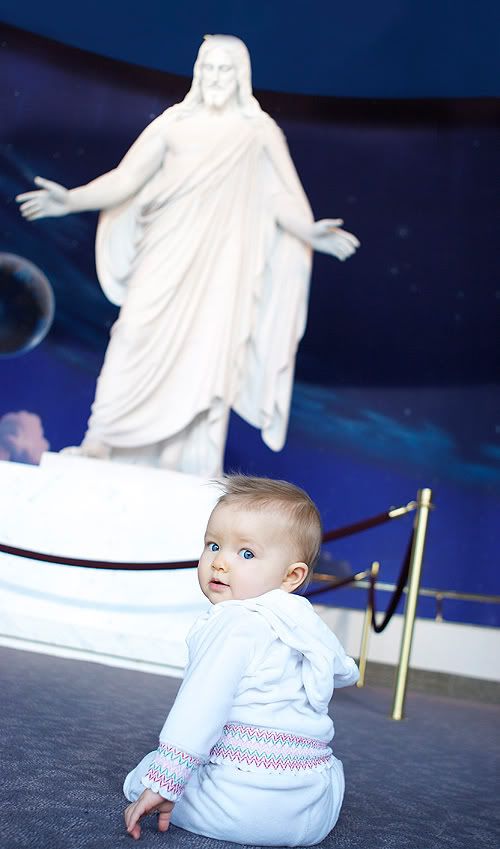 Isaac folding his arms being "reverent". It was the only time I could get him standing still infront of the statue.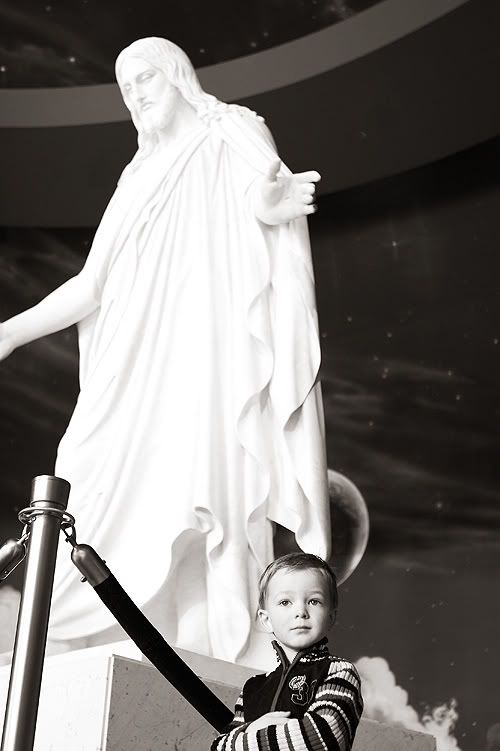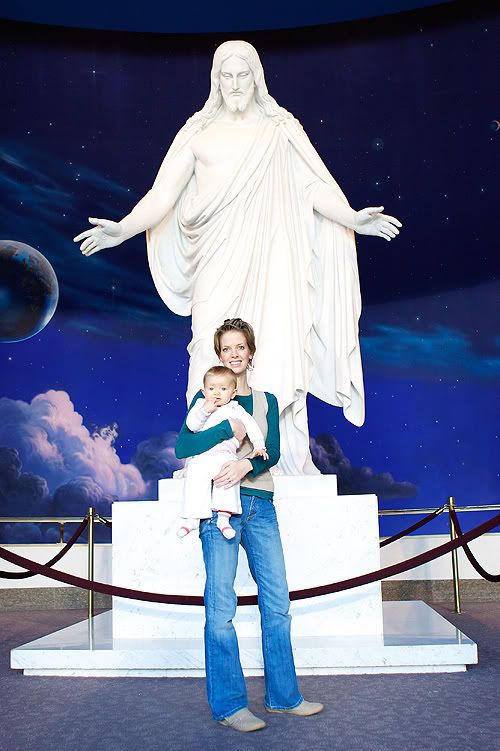 As many of you know, I am a member of the Church of Jesus Christ of Latterday Saints. I wont get preachy here, but if you are interested finding more out about it, visit
here
, or feel free to email me.
Geoff had the day off so we decided to go up to the Church Museum and Visitor's Center in SLC to show Isaac this Christus as well as several other exhibits. Amy and kids came along. It was a beautiful day and ended up being really a fun trip. I've always loved this particular Christus and it was especially poignant being there with my family and these kids who were with the Savior not all too long ago!