Pardon me while I gush for a minute about grass and the fact that I now have it. Thanks to my husband, who could never in his life be accused of not being a hard worker, we have a lawn!! He was outside from 6am till about 11pm every night for a week digging, installing, hitting phone lines (that's another story), and just being amazing all around while he got our sprinkler system installed. He got it all done in time to put in our sod, on the hottest day of the summer no less (100 degrees people). Thanks to friends and family, they were able to do it in a day. What a rewarding effort it was and I can't tell you the grins we have on our faces when we look at our house now. I never realized before all that was involved in the creation of a lawn, nor how much it is vital to keeping the dust, dirt, and all around sanity of a mother who enjoys a clean house.
Hallelujah!!!

8:30am the work begins.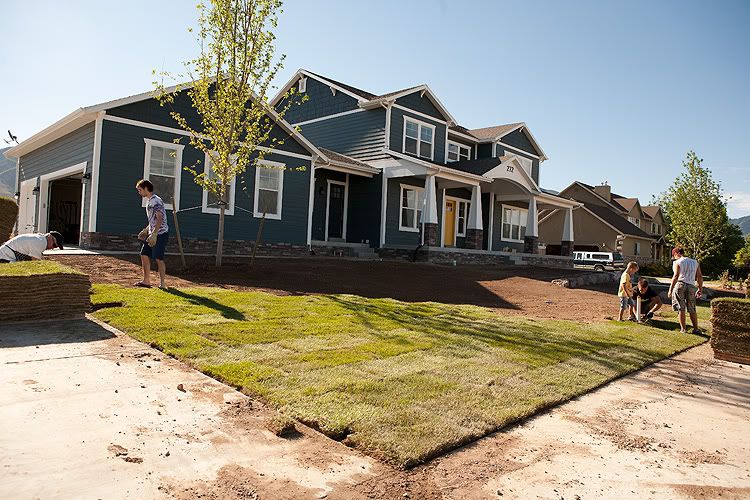 Geoff's sister was such a hard worker!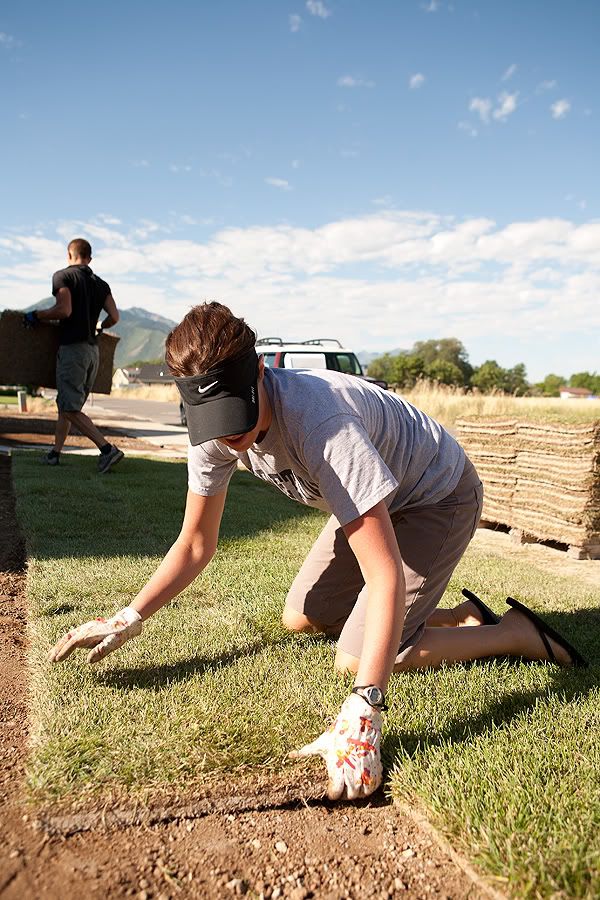 The finished product.