This year was the big one...my entry into a third decade (and no I will not write the number). I'm still in shock, but I can't deny that I'm pleased with what I've accomplished, done and seen over my life thus far. It was a wonderful day, spent with my sister Sara, my mom, Geoff and the kids. The day started with a my favorite breakfast - Geoff's homemade blueberry muffins and a smoothy. Then, my sister pampered me with a facial. After that I had a bday lunch at Slab with Geoff and kids. Geoff then watched the kids while I did some shopping sans kids. The evening was spent having dinner with Geoff at my favorite restaurant: Bombay House, finished off with a pie celebration with Geoff's family at our place. I'm so lucky to live close to lots of family, and to have had my sister and mom in town, and to have a wonderful husband and kids to celebrate this milestone with. Thank you for all your well wishes. Here's to another wonderful three decades!

Three pies for each 10 years.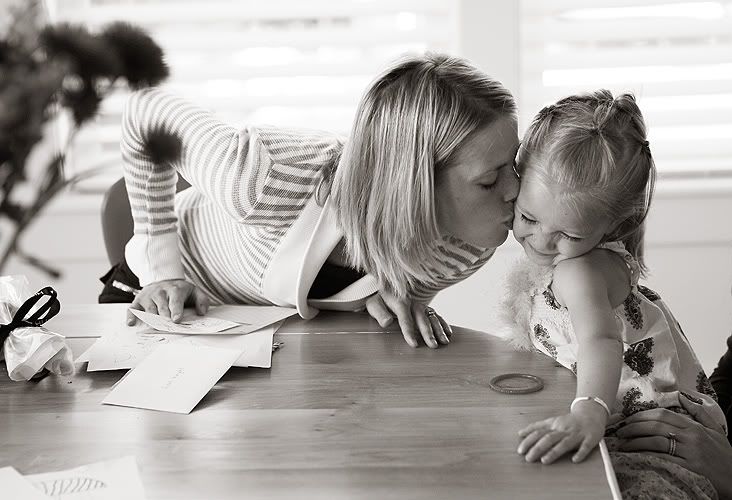 My big surprise from Geoff was this desk. I'd been lovingly coveting it on KSL for sometime now and he drove up to Ogden, did some finagling and bought it for my furniture-less office. Isn't it awesome! He's so thoughtful.