Isaac on Newport Pier after going swimming.




Visiting with the Wilson's and their cute kids in Aliso Viejo. Right after this picture, Lucy and Kate jumped in with their clothes on.




This picture cracks me up because you can just tell from Isaac's posture how ticked he was that he had to put his arm around a girl!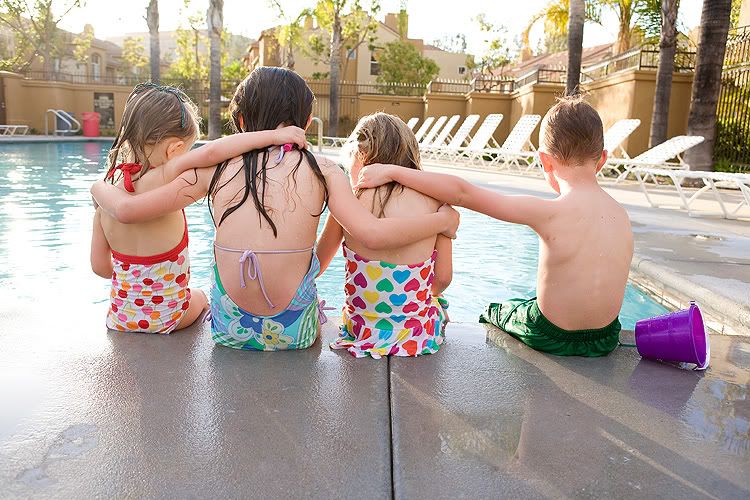 While Geoff was registering for the conference in San Diego (the real reason we went to CA), I drove around trying to find something fun for the kids to do for a while. Someone told us there was a "park" just around the corner. It was actually a spot dedicated to cancer survivors, which was cool, but it didn't have single recreational item for a child except this box. Isaac told me after, that it was the worst park he'd ever been to.




The next day, again while Geoff was at the conference, I found this AWESOME park (trying to remedy my poor park choose skills from the day before). It was huge and had tons of stuff to do. The weather perked up that day which made it even more fun. My brother Seth, Caroline and their boy Thomas, drove from Yuma and met up with us here which reconfirmed to me how much we love and miss them incredibly! (and how cool they are for driving out to see us!)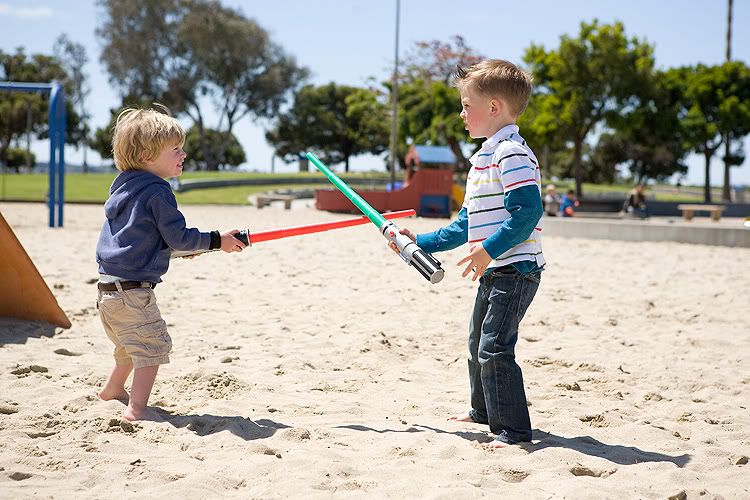 Sadly, the only picture of my brother from the trip is of a) his back side, and b) him impaling my son with the toy he choose from Disneyland.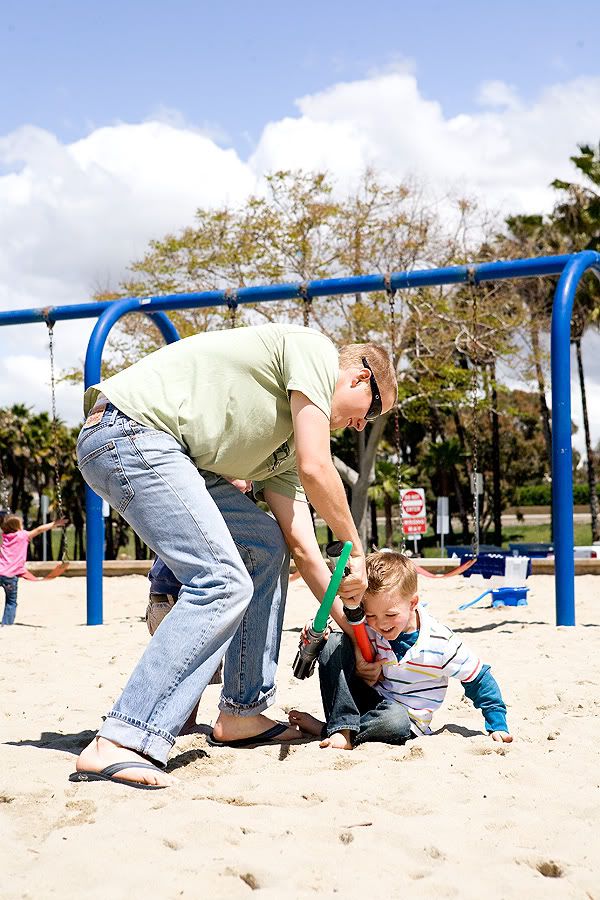 Lucy on Mission Beach looking darling as usual. She found lots of "Ariel shells" which she strategically placed on herself. I neglected to get a picture of that, but believe me, it was funny.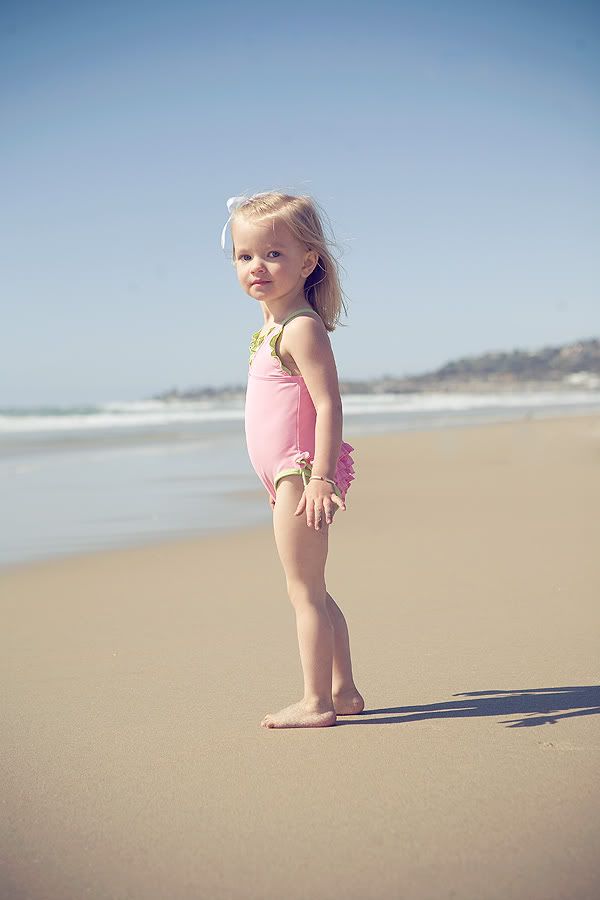 Isaac showing off his mad skills.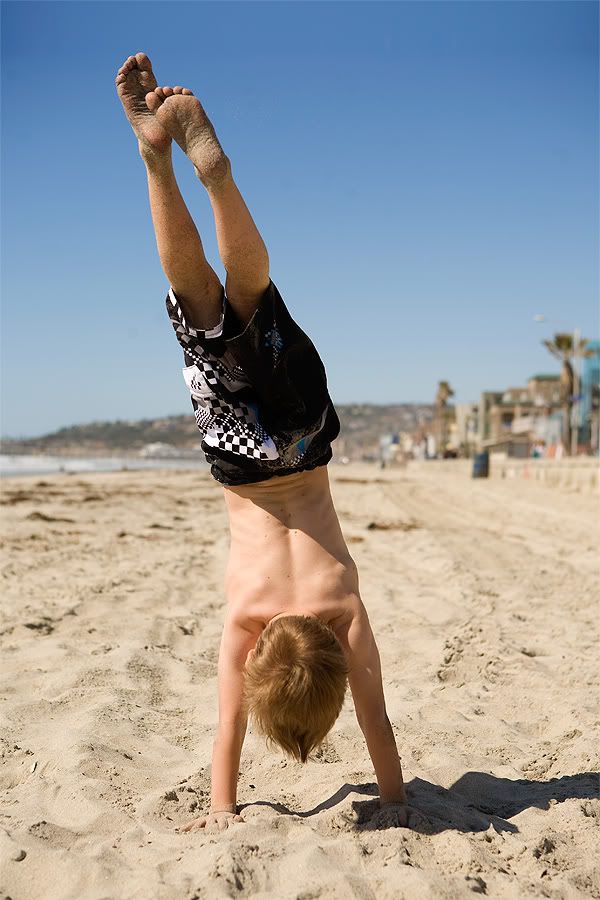 Nothing better than a cousin piggy back ride. We love Tommy!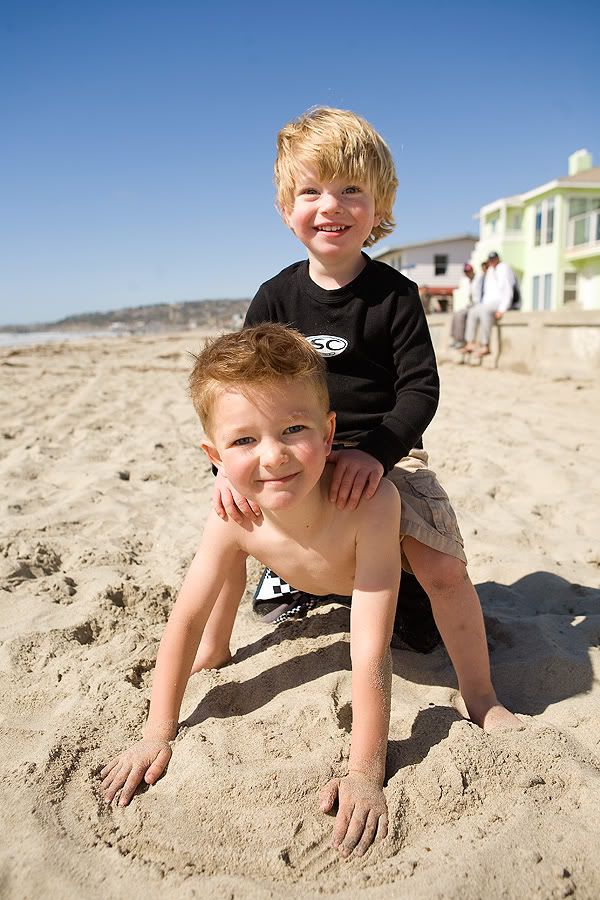 And one of my very favorite pictures from the trip. How cute are these kids! Caroline and I took the kids around Old Town San Diego while the boys were off working again.

All in all, it was a great trip, made even better by seeing friends and family, and of course, seeing the kids enjoy all the new sites and beauties that California provides. Geoff and I were very close to considering someday moving back...that is until we hit traffic. Yep, Mapleton it is for us!