I know you're thinking at this point, "Get over your tub lady", but let me share with you a little secret. The tub is a great place to get pictures of your kids. They're happy, they're clean, and most importantly, they are contained. So, after a day playing outside in the dirt, it was into the bathtub for a rinse. I can't really even talk about the rim of dirt that emerged when I drained the water. So sick.

I got sunscreen in Ethan's eye by an accident and he made me pay dearly by refusing to sit down in the tub, or stop crying for a picture. Apparently he is immune to my secret tub trick.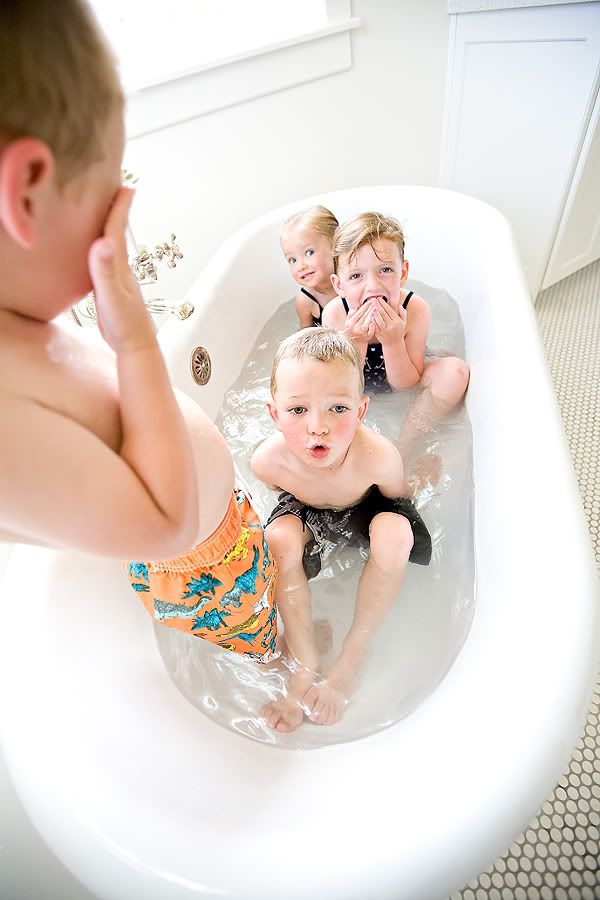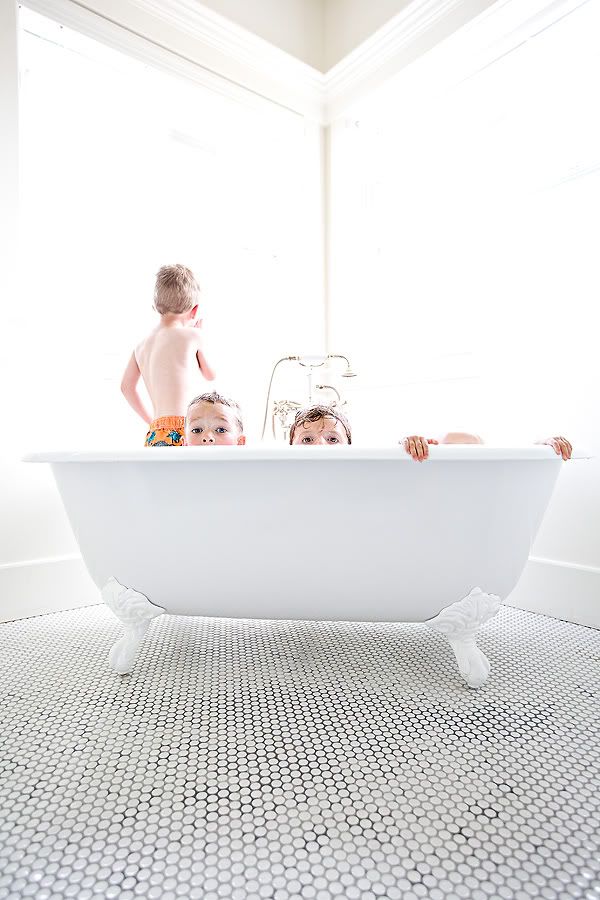 Twinner swimsuits.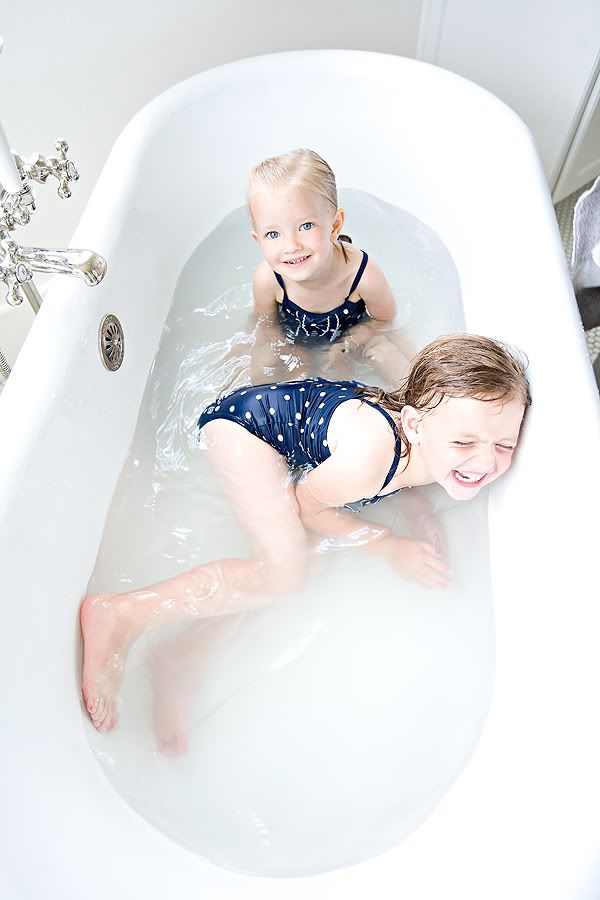 Livi is the perfect friend for my kids. She loves to play swords and get dirty with Isaac, and then go play Princesses with Lucy. I love that little girl!