Many of you have asked me to keep posting updates on the house. If you weren't one of those people, skip over this.
Things are moving at lightening speed I am SO pleased to report. While I still am trying to not get my hopes up, word is there is a small miracle of a chance we might make it in around Christmas or shortly after. Send your prayers up to the construction faries for us.
The following pictures were taken the day I left for NY (Wednesday). The basement was beginning to be framed. Isaac loves to go out and work at his "job" as he calls it. The men are so cute to him and let him hammer away at things. Apparently he was a little put-out later that day when he told Geoff that he hadn't been paid yet. Wow.



We've been eating our lunch at the new "house" on good weather days. It's so fun to see the progress along the way.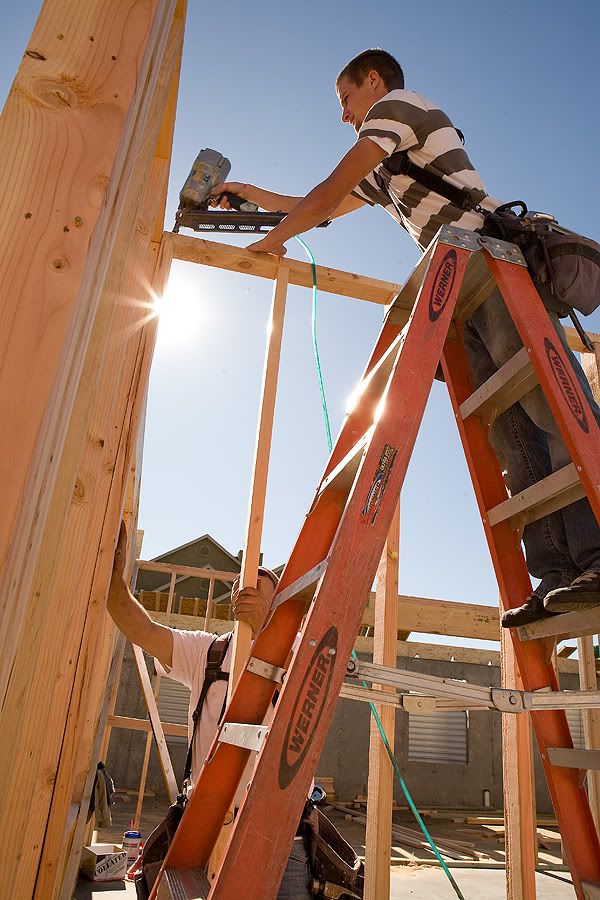 And this picture of the back of the house was taken today. Top floor is just starting to be framed. That's a total of 3 weeks since ground breaking people.