Below are many additional posts from my trip to Oregon.
Our trip was such a nice break from the hustle and bustle of our normal schedules. We enjoyed long walks in the crisp air, seeing loads of animals everywhere, time with family, a delicious new patisserie, swimming at the Aquatic Center, seeing my very best friend from high school and her darling son, and ate as many almonds as we could handle.
(that's an inside joke)
My trip home this time was very rewarding to me. I went on several runs on trails that I ran on as a highschooler and was overcome with gratitude for where my life has taken me since those days. Thank you to my friends, family, teachers and clients that have helped me achieve so much thus far! I have been so blessed.

A walk with my mom and the kids.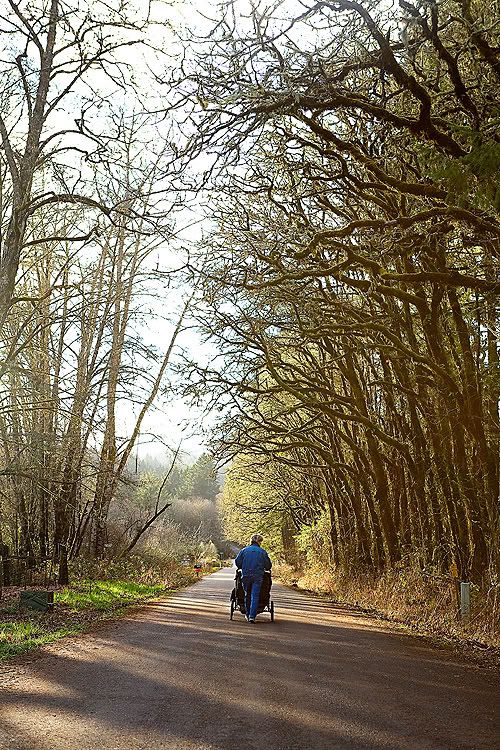 My mom gave both Isaac and Lucy haircuts.




Lucy dewinging a ladybug she found.