This is where my brother and his family live while he is finishing his last year at OSU. We went there before our hike (see below) and let the kids play on the playground.

Caroline in her special swing.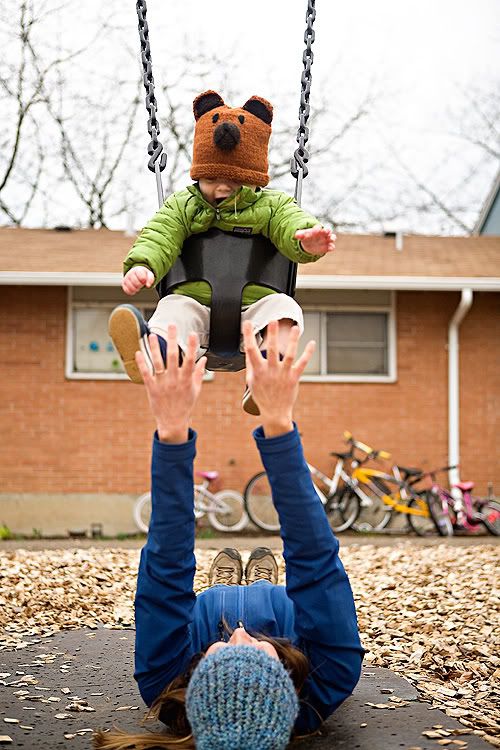 Only in Corvallis...A lady and her husband came by with their one week old pet lamb and let the kids play with it. It was darling and so snuggly. What I would have given to be out in a lovely green field with it!