What a perfect day it was! The snow was softly falling, the kids slept till 8:30, really, what more could I ask for? Here are a couple photos from the morning at our house where we opened Santa presents and our stockings, then went over to join the extended family at Geoff's parent's house for the rest of the day.
Note: I recently committed myself to put down my technical/perfection hat and just CAPTURE THE MOMENTS!! I had become so worried about lighting etc. since doing photography professionally, that I started missing the everyday moments, which are what I will really care about in years to come. So, while these pictures may not be the very best, they're of my family, and for that reason, to me they are absolutely perfect and priceless. Here's to New Year's Resolutions!
Santa got Isaac this race car track. Santa forgot to note the measurements of the track, because when he set it up, it took up our front room and into the next. Santa has now returned that track for a smaller one. Santa will "ok" gifts with Mrs. Claus in the future.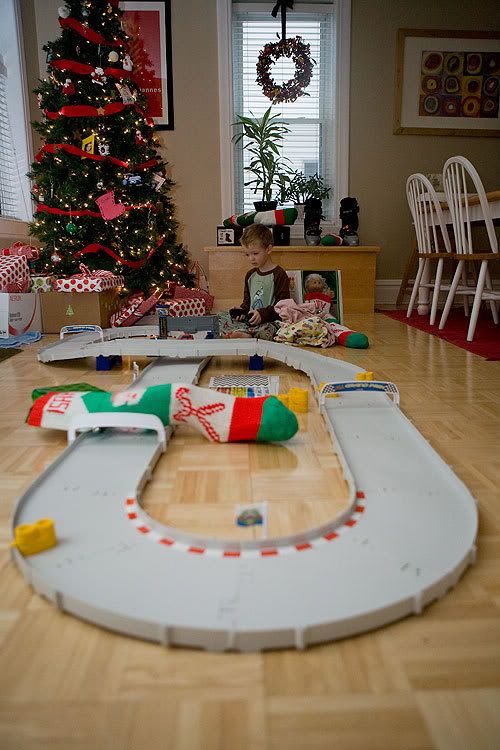 This picture was Lucy to a "T" on Christmas day. Every single present she opened she would say "WOOOOOWWWW!" It was just about the cutest thing ever. She also consumed more candy that day than I care to think about.