My parents came to stay with us after visiting my sister Laura and her new baby. We had a wonderful time as always. We took a trip down to Yuba Lake with Geoff's parents to enjoy the last days of summer. It was super windy and the water was beyond freezing, but it was still warm outside so we broke out the tube for some rides.

Geoff and my dad who I might add, canned 10 jars of peaches for me while he was here.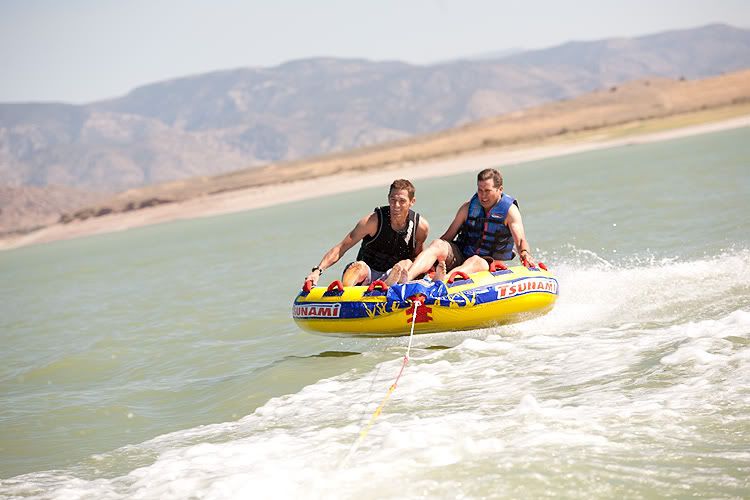 I was laughing so hard that I'm happy that this is even in focus. My mom looked like she was about to have a heart attack every time they neared the wake.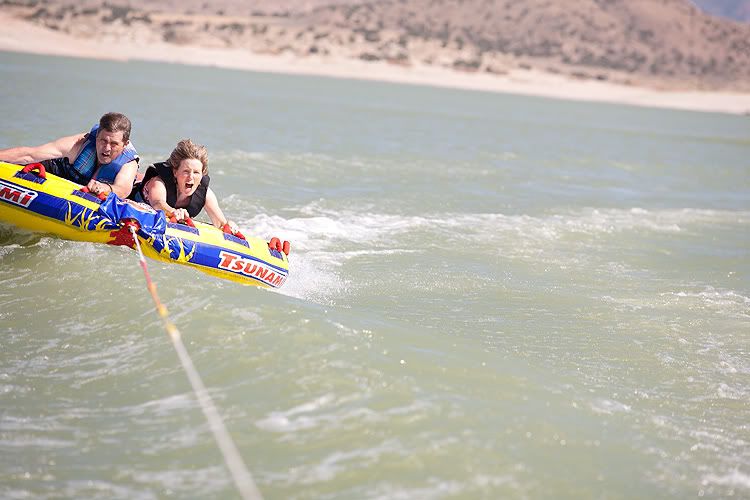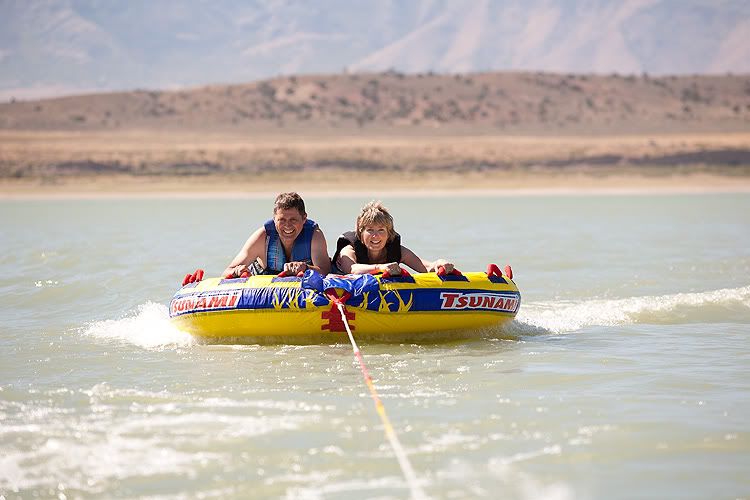 Geoff getting some air.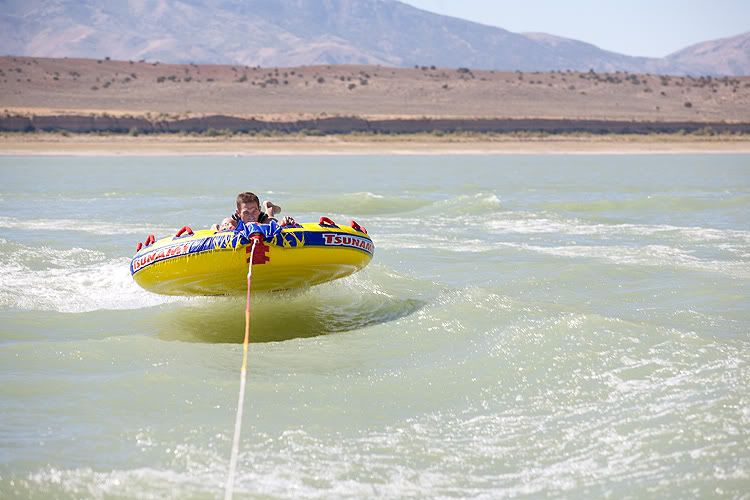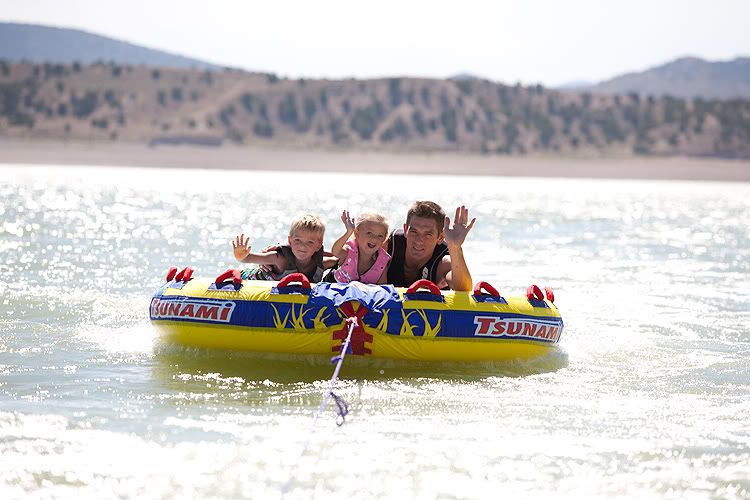 She's even cute while on a tube in freezing water.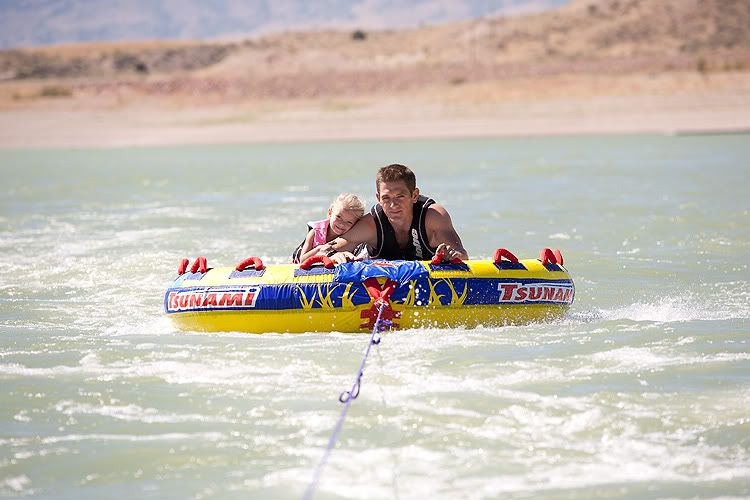 Enjoying a picnic and hot dog roast after our crazy tube rides.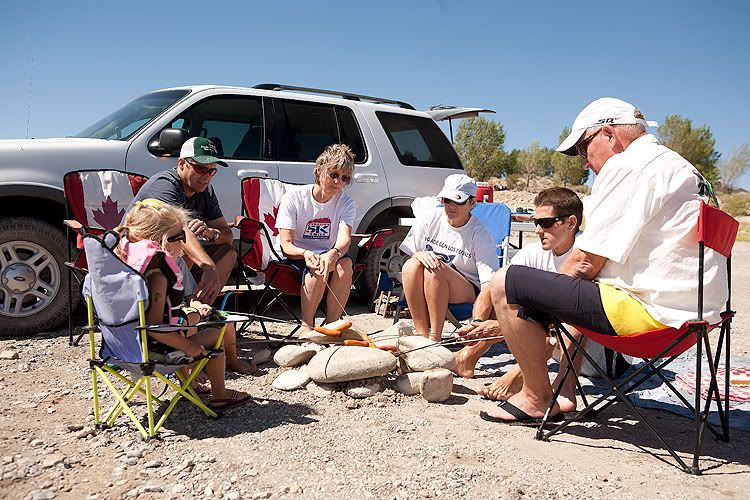 I of course took advantage of my mother's extreme sewing abilities and and had her sew a cover for a cushion in my front entry way. She's amazingly talented. Maybe this will help motivate me to actually finish decorating my house?