Here's some new pictures of the house. We're still crossing our fingers for the first or second week in January.

The kitchen/dining room with a mini peak at the lovely wood floors. We're waiting on some taller french doors.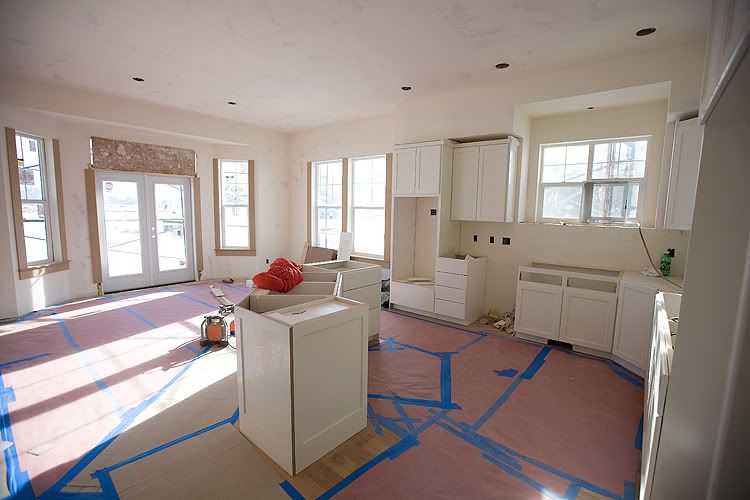 The laundry room. Is it wrong to love a tile so much? They are penny rounds, though with the wide angle, they look hexagonal, don't be deceived.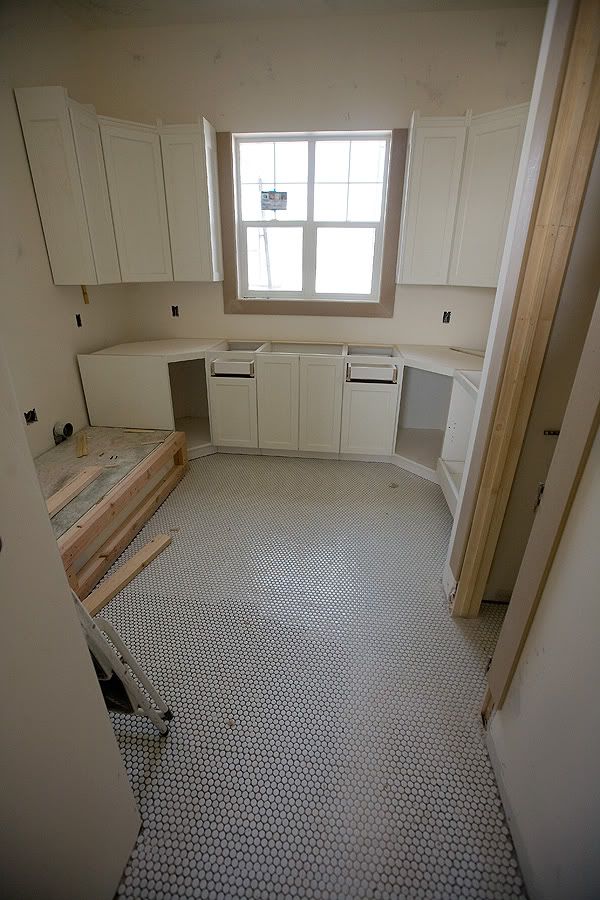 We hope to see lots of this going around in months to come. I can't wait to see this room without the wood being covered up!