My sweet friend Anna, sent me the info for the annual Cougar Run this weekend - and I signed the kids up for it. Geoff's old roommate Matt, and his son Zach were in town, so we signed Zach up too.
Lucy's group was the first to go. She got scared when they shot the starting gun and I had to carry her and run. Here's a shot of her in freak-out mode before I picked her up. Sorry for the backside shot.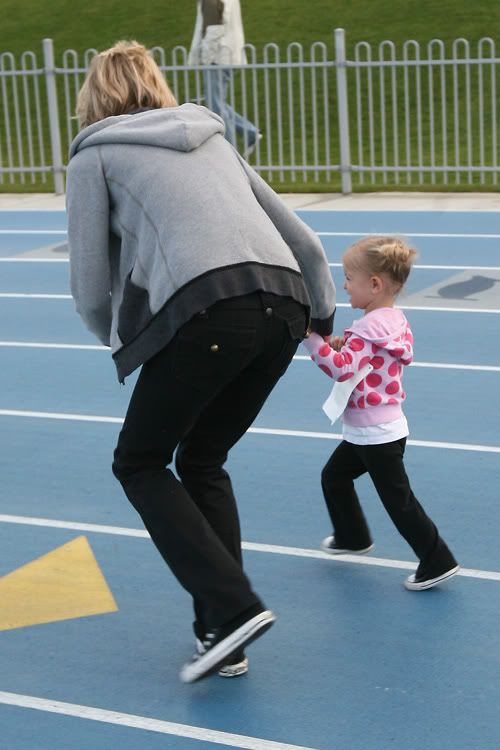 Here's a picture of the boys 200M starting line up (I think there were 19 runners in total in their age group). As you can see, our son isn't competitive at all...check out his face. I might also note that the boys in his sneering direction are all friends of ours boys.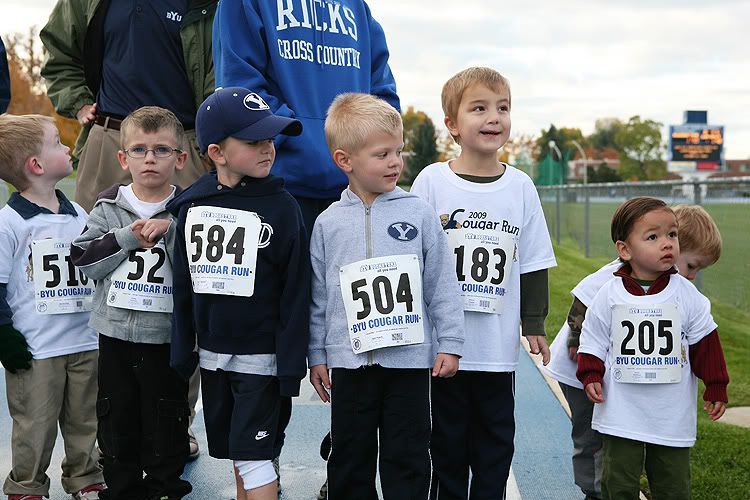 And 57 seconds later, Isaac finished first place! Geoff and I were screaming like crazy parents and loving every second of it. I know both of us were thinking back to a couple months ago when Isaac was first burned and they warned us that he might lose some mobility of his leg since the burn was the worst around his knee. Seeing him prove them wrong was such a wonderful and emotional thing to see.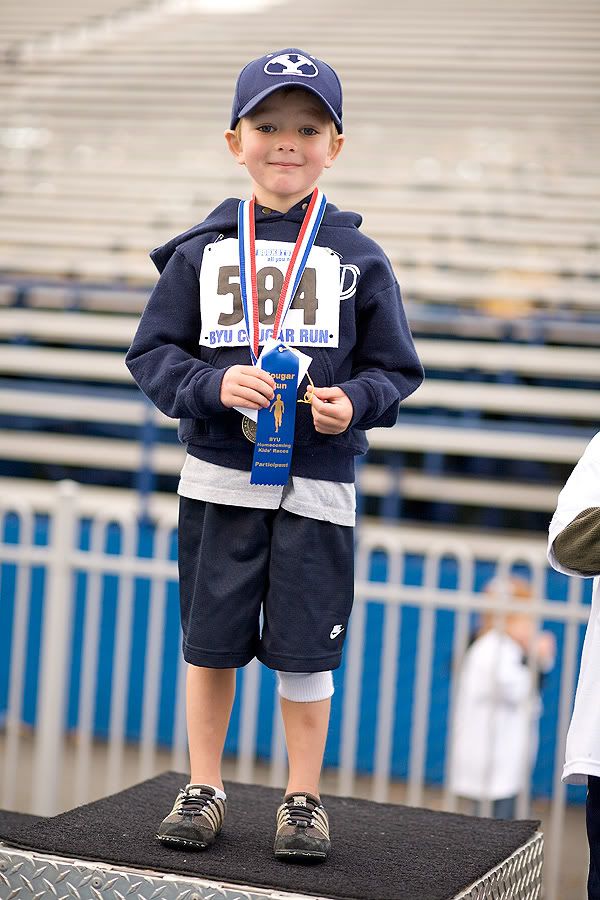 Isaac with his best buddy, Zach. I might add that Zach is the sweetest 4 year old I've ever come across. We REALLY wish our families lived closer!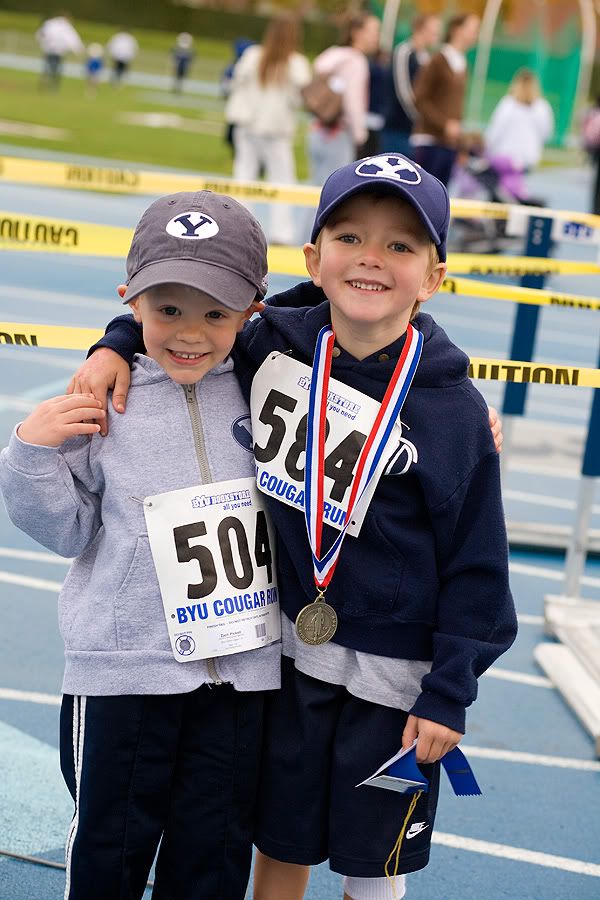 Anna got this shot of the final results.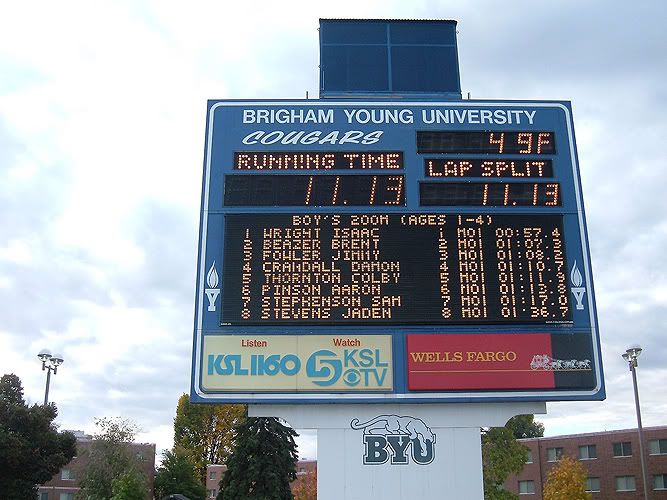 We love our little runner!