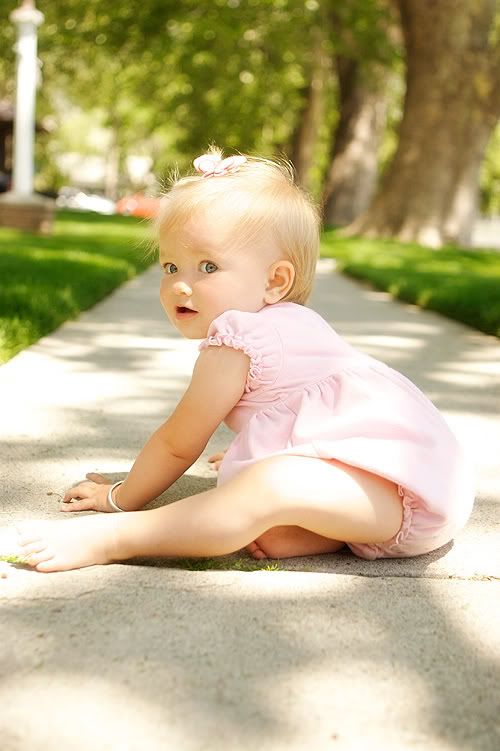 Yes, I still do have children of my own, it seems its just easier to get pictures of other people's kids these days as opposed to my own!
Getting pictures of this one is getting harder by the minute. She's all over the place! And oh so close to walking as you can see. Her birthday is next week and I'm kind of freaking out about it. WHERE HAS THE TIME GONE??
Hopefully I can get some pictures of Isaac soon, he's even harder to catch.